Accelerated by the compound collective trauma of the pandemic, humans are looking for immersive solutions to alleviate challenges and democratise access to mental health care.
Analysis
With the global digital therapeutics market set to hit $6.904bn by 2025 and mental health concerns on the rise, new businesses are stepping in with immersive solutions to treat mental health conditions digitally.
A study by The Harris Poll revealed that most people today still prefer in-person visits when it comes to therapy compared to telehealth, as it provides a safe space outside of everyday life and enables greater trust between the people involved, however, developments in the virtual world may change that. Research shows that VR's immersive, lifelike experience can enhance compassion and empathy between patients and providers.
Globally, the use of VR-based therapy is on the rise. US-based company Rey, powered by Oxford VR, reports a 38% decrease in anxiety symptoms in patients. Oxford VR has also collaborated with AXA Hong Kong to pilot an immersive VR therapy programme to treat social avoidance, while Amelia VR started by leveraging VR in exposure therapy to help patients overcome their fear of flying and claustrophobia. Today the company offers affordable access to VR solutions to tackle a wide range of mental health issues, including phobias and bad moods.
Games are also emerging as a popular space to treat mental health conditions. Developers are building fictional worlds and exploring games as a form of narrative therapy that addresses the real-world symptom of anxiety, attention disorders and grief. Seattle-based DeepWell is a new company co-launched by gaming industry veteran Mike Wilson that envisions a future where games deliver entertainment, escapism and mental health benefits to players at scale. It is currently developing video games that tackle mental health, leveraging on studies that prove gaming's effectiveness in treating ADHD and depression.
Another form of gaming that's emerging is neurogaming, a phenomenon that applies neuroscience to games, with platforms such as XRHealth providing a virtual treatment room to receive therapy for autism, anxiety, chronic pain and stress.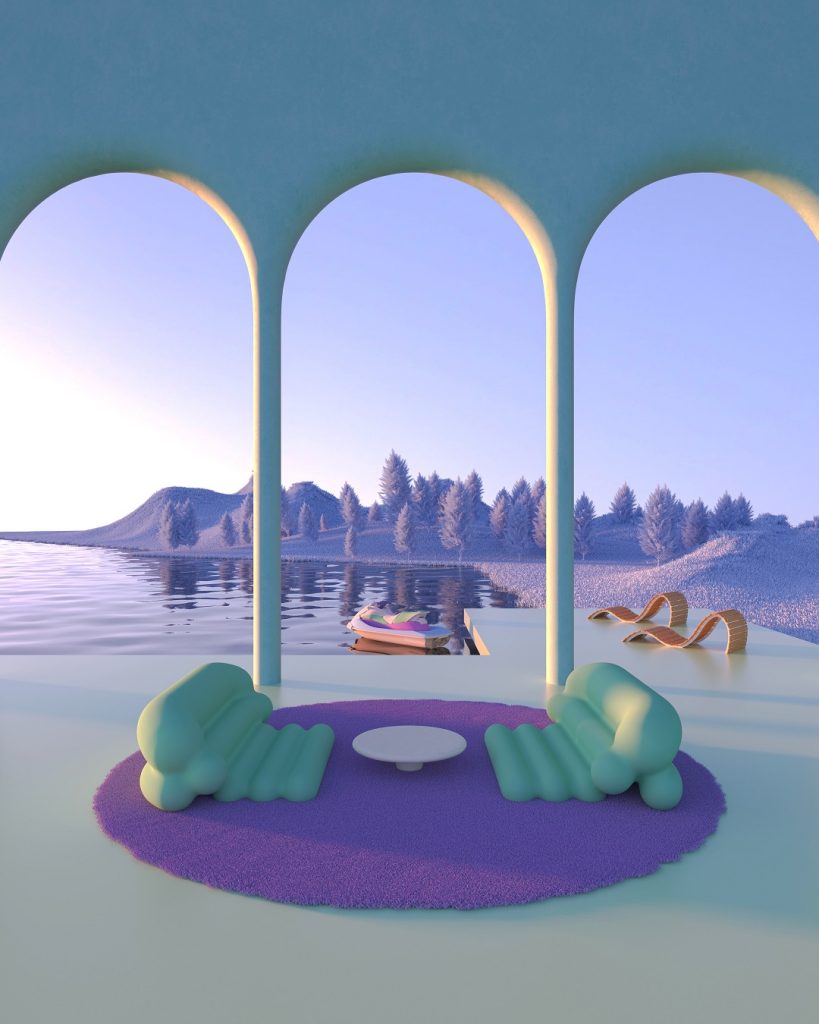 Why it matters
Stigmas around the reality of living with mental health challenges are being combated by gamified approaches that prioritise mental wellbeing through play. As the metaverse evolves, it presents an opportunity to combine hardware with embodied experiences that enable people to feel a deeper connection and engagement to their therapeutic online experiences.
Article powered by WGSN.com
Co-created by
WGSN Is The World's Leading Consumer Trend Forecaster. Our Accurate Forecasts Provide Global Trend Insights, Expertly Curated Data And Industry Expertise To Help Our Clients Understand Consumer Behaviour And Lifestyles, Create Products With Confidence And Trade At The Right Time.
Discussion

Special

Special

Special

Special

Special
Featured articles spun from unique perspectives.
What Is


"mirror world"...

What Is


"mirror world"...

What Is


"mirror world"...

What Is


"mirror world"...

What Is


"mirror world"...
Go Down

Go Down

Go Down

Go Down

Go Down

The Rabbit

The Rabbit

The Rabbit

The Rabbit

The Rabbit

Hole!

Hole!

Hole!

Hole!

Hole!
Welcome To Wonderland! Would You Like To Participate In PROJECT GEMINI?
We Are Currently Looking For Salon And Event Participants.
We Have A Discord Server Where People Who Resonate With Our Project Can Connect With Each Other.