Design Matters, a Copenhagen-based global conference for designers hosted by digital designers, was launched in 2015 and now annually attracts more than 1,000 participants to rethink and exchange discourse about design trends and the morality of design. Since 2020, the conference has expanded outside Denmark such as Tokyo and Mexico City.
In this interview, we asked Michael Christiansen, co-founder of Design Matters, about the background of the conference and how it started, as well as what digital designers in the U.S. and Europe are thinking and how they are approaching design today.
What is the background of this major event that brings together more than 1,000 UI/UX designers and others every year?
─Design Matters is now an important event for the design scene with over 1,000 attendees. First of all, could you tell us how you started this event?
Christiansen: One of the reasons was the exhaustion or discomfort I was feeling in my own work as a designer. I graduated from university in the late 1990s, when the Internet was just beginning to appear and expand in the business world.
Although I majored in history and sociology in college, I was still curious about the possibilities of the web world. At first, I worked for an Internet-based solution service company, and from there I gradually learned web design by myself. At the time, web design was not yet something you could learn at university.
Later, I started my own business and worked in the field of web production, but as the Internet became increasingly popular, I had the sense that my role as a designer was becoming more and more biased toward commercials. I felt that I was somehow becoming detached from design itself. At the same time, I felt that the Internet itself was becoming overly commercialized. So, my initial motivation was to distance myself a little from commercial work and to experience various ideas in the design world. That's why I organized a conference on digital transformation in 2012, which led to the current "Design Matters".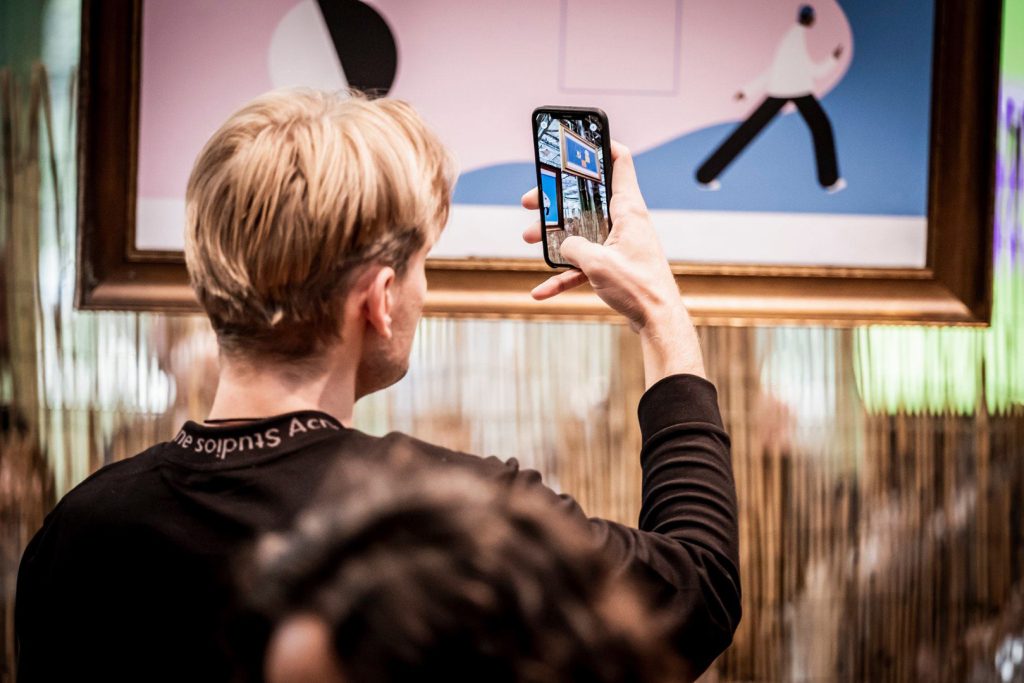 ─Could you tell us what the first conference was about?
Christiansen: Our first goal was to hear from the older generation of application development and web design professionals whom we respected and admired. We wanted to hear what they thought and what issues they were aware of while programming and designing.
When we started holding these conferences, we found that there were a surprisingly large number of designers who were interested in such content. We realized that this was not only local designers in Denmark, but that many designers were interested in such a forum, so we started it as Design Matters in 2015.
Designers are concerned that their designs may be used for something bad
─The conference has taken up themes such as wellbeing and environmental issues in recent years. I think this is evidence that Design Matters does not just offer design techniques, but also provides a forum for designers to consider their social roles and morals.
Christiansen: I think it was the second conference held in 2016 that triggered such awareness. I had some eye-opening feedback from someone who said something like this. "Interesting stuff, but what do you guys think about gender balance?"
In retrospect, it was true that 70%, maybe 80%, of the speakers at the conference were men.
I realized that organizing conferences should not just be about satisfying our own curiosity, but also taking a great social responsibility.
─Specifically, what kind of adjustments have you made since the third meeting?
Christiansen: We were conscious of including multiple perspectives from outside. Reflecting on the fact that we had planned the conference based on the interests of the organizers, we asked speakers who had been involved in the past two conferences to participate as committee members. By doing so, we became aware of the issues and challenges faced by designers who are currently active in the field.
For example, designers are concerned that their designs may be used for something bad. Digital design, in particular, can be a powerful tool that can have a profound impact on society at times. Considering the duality of good and bad that technology possesses, what kind of mindset should designers in the global field have? What role can designers play in improving society? I believe that since the third time of the conference, this event has begun to function as a forum for sharing awareness of these issues.
It's been 2 weeks since we hosted Design Matters 22 and we're already missing it!💙
Here's a short clip from the conference, but we have gathered more snaps from those days here: https://t.co/zMkIJeQSBf. Can you spot yourself? 👀 #DesignMatters #DesignConference #DigitalDesign pic.twitter.com/5KrGPlacZc

— Design Matters (@designmattersdk) October 12, 2022
A short clip from last year's Design Matters 22
─From the perspective of an international conference organizer, do you think that there are generational or geographical differences or characteristics in the awareness of these issues held by designers in the field of web design?
Christiansen: First of all, I would like to add that our background is in the design scene in Western society. However, I feel that in the tech company community in the San Francisco area and Silicon Valley, there is a marked awareness of issues related to how design and technology are used in society.
We have held conferences in many different regions, and the conversations we made varied from place to place, as the issues and problems are conscious. It made us realize that the conversations and discussions we had been hearing were only centered in Western Europe. As for the awareness of issues per se, I don't think it differs from region to region or generation to generation.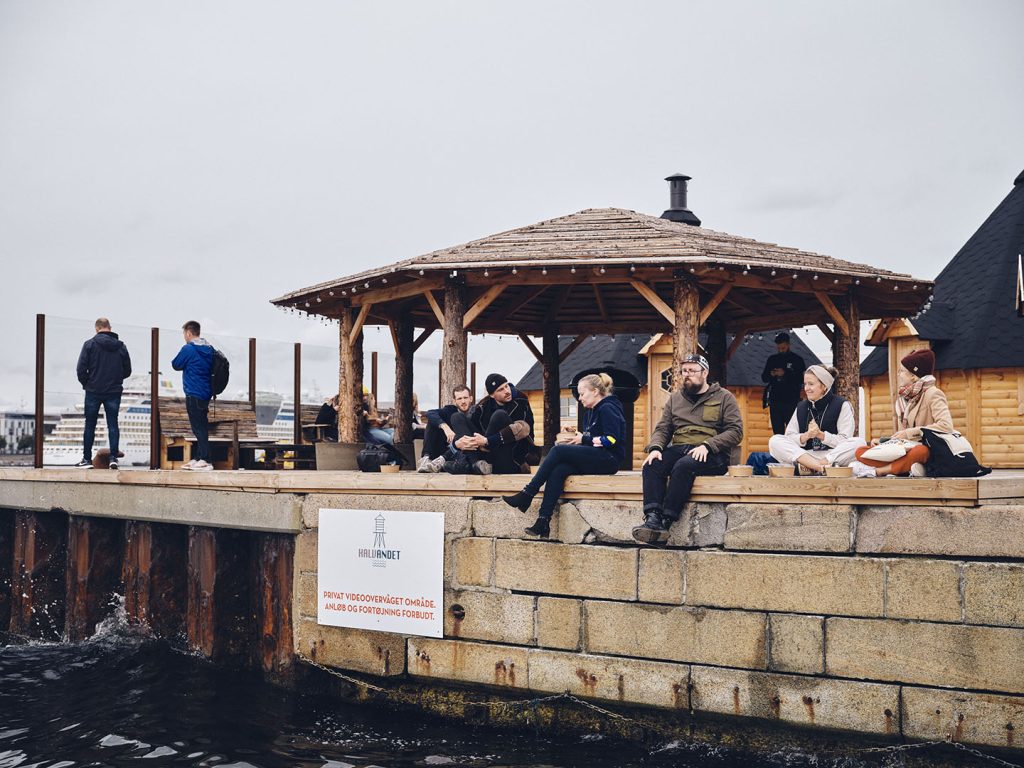 The Spread of AI and Metaverse. What will be the role of designers in the future?
─As you mentioned the tech business, in such a world, numerical indicators set by organizations tend to dominate. What do you think is the best way for designers and creators to protect their own positions and present their personal ideas in such an environment?
Christiansen: Indeed, the position of an employee may make it difficult for an individual to articulate their thoughts. However, even so, it is important to express one's position, to speak up if there is a problem, and to imagine how one's work will affect society. On the other hand, if you don't, there is a danger that you will regret your work and that it will destroy you.
I think there are several steps we can take to prevent this from happening. First, I think you should always ask yourself, "What is the meaning of the work I am doing and the responsibilities associated with that work?" More to the point, think about who your work is intended for and spend time getting to know your target audience better.
─Are there any successful examples of technology and design working well together in Scandinavia?
Christiansen: A Danish company called KHORA, which presented at our conference, may be a good example to introduce.
They are developing their business in the area of health care, and what they presented this time was a service that allows people with schizophrenia to experience the world they see and hear through VR. Doctors, therapists, and counselors use this technology to provide treatment, and I think this is a very good example of the potential for technology to be used widely.
KHORA is a Danish VR and AR production studio that used VR to create a tool to help schizophrenic patients treat auditory hallucinations..
─What role do you think design and designers will play in a world where AI and the metaverse are commonplace? In such a world, AI may take over digital design.
Christiansen: This is a difficult question, but I believe that AI will not take over all design. I think AI will be a tool to assist us in accomplishing more and more. Now that anyone can create a somewhat presentable design in a flash, the role of designers is sure to change. In a sense, the role of designers will become even more important if we think of designers as those who create better solutions for mankind.
How to avoid the "isolating bubble" in which people are blessed with opportunities and networks?
─You mentioned earlier that it is meaningful to hold a conference in a non-Western country. Did you make any discoveries or takeaways from the conference in Tokyo, the first time it was held outside Denmark?
Christiansen: I actually visited Tokyo before the 2020 event to do some preliminary research, and I had the opportunity to talk with a number of designers. During my visit, I felt that the Japanese design scene is rather inward-looking, and that some designers may have difficulty connecting with the rest of the world.
On the other hand, design aspirants around the world have a great interest in Japan. The reason for this is that Japan has a legacy of producing many great products. At the same time, Japan can be chaotic and complex from the outside, and there is a certain charm to it that cannot be understood without actually visiting there, but that people want to understand even if they have to.
I thought it would be good if more people in Japan became aware that Japan is also attracting attention from the rest of the world and is part of the global design scene.
─The conference will be held again in Tokyo this year. One last question, what are your future plans for "Design Matters,"?
Christiansen: When Design Matters first began, our biggest social challenge was the same as other design conferences, the conversation was limited to designers representing the wealthiest regions of the world. We didn't want this, and we don't want this now. We want to facilitate a global conversation, not just a few Western countries.
We have therefore decided to go in a different direction. We are now hosting conferences in Tokyo in 2020 and Mexico City in 2023, and we hope to expand so that we can host conferences in Africa and India in the future.
Christiansen: Yet another problem we face is the risk of being "caught in a bubble". This means that because of our location and network, we are unable to see the real issues and challenges in the world.
To avoid such a situation, we try to work closely with communities around the world. We are always asking what is relevant, what issues are being faced, and what trends are emerging in those regions and communities.
We are also fortunate to have a great community of past speakers, which helps us set the theme for each conference. I am confident that this will keep us from being stuck in an "isolated bubble".
Event information
Design Matters is a Copenhagen-based team organizing international conferences on digital design – made for designers, by designers. It is a place to meet, share ideas, and discuss experiences. Design Matters involves a knowledgeable community of creative and curious minds who share the same drive and passion for digital design, technology, art, and society
Guest Bio
Michael Christiansen is currently the co-founder of Design Matters. He has a background in History and Sociology. After leaving Roskilde University, in the mid 90ties, he started working with the new, blooming Internet industry. So his area of focus became designing E-government and E-commerce solutions in this new frontier. Later, in the 2000, he started an agency that helped make the web presence more professional for many of the largest Danish corporations. A big major shift happened in 2012, when he left the consultancy industry and started organizing educational conferences about digital transformation of membership organizations. In 2014 he organized his first Design conference, and right after formed the ever-changing Design Matters, which has now been his main focus for almost ten years.
Co-created by
Born in Tokyo, Japan in 1992. Majored in Indian philosophy at university. After serving as deputy editor for an art magazine and a magazine specializing in shrines, he became an executive officer for a start-up company, where he was involved in business planning, product development, and content management. He is currently running his own independent writing business.
Discussion